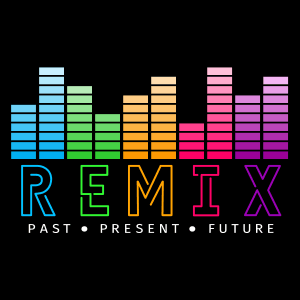 R

E

M

I

X

2

0

2

2




Past. Present. Future




21st National

ANCOS Conference




January 2023
Held in Adelaide, South Australia, REMIX will showcase the very best of Music Education through the Orff-Schulwerk Pedagogy.
​
Featuring an array of local, national and international presenters, REMIX will look at combing traditional Orff-Schulwerk techniques and teaching with modern technologies and research, paving the way for music education in Australia.
​
Be sure to sign up to our mailing list to be kept up to date with everything REMIX.
R

E

M

I

X

H

A

S

B

E

E

N




R

E

S

C

H

E

D

U

L

E

D
Due to current COVID-19 Restrictions in South Australia, we are needing to reschedule REMIX to Janurary 2023. We apologies for any inconvenience this may cause.
​
If you are a registered delegate you will be contacted in the near future regarding the plans around reschedule and how to transfer your registration.
​
If you have any questions please feel free to get in touch with us at info@remix2022.com
Want to find out what is happening at our conference? Then take a look at our conference schedules.
​
If you're attending in person have a look at our Face-To-Face Schedule.

If you're streaming in online check out the Virtual Schedule.