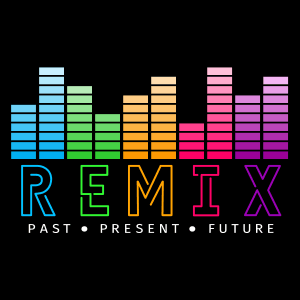 A

B

O

U

T

R

E

M

I

X
​
REMIX Past. Present. Future will be the 21st biennial ANCOS National Conference to be held in Adelaide, January 2023.
The 4 day Music Education conference will showcase Orff Schulwerk pedagogy with a wide variety of presenters from Australia and abroad. The program is designed to be inclusive, accommodating all teachers whether they are music specialists, studio / instrumental teachers or generalist classroom teachers.
Delegates will be engaged in music making through singing, playing instruments and movement. A focus on student learning, engagement and integration of technology will ensure teachers develop skills and practices to help deliver The Arts as prescribed in the Australian Curriculum.
​
REMIX comes from the idea that your 21st is a coming of age where one reflects on the past, celebrates the present and looks forward to the future of new potential. Photo boards, memory books and creating a mixtape/playlist of music both old and new helps to commemorate all that has been achieved so far and prepares us for the next stage in our journey.
​
Practical workshop sessions will be an eclectic mix of both traditional and modern approaches to Orff pedagogy, allowing all delegates to experience the richness that the Orff approach offers.
​
Social events will be organised throughout the conference to allow delegates to network further and help us celebrate our 21st birthday.
​
We look forward to welcoming you to Adelaide in January 2023 and to join us at REMIX