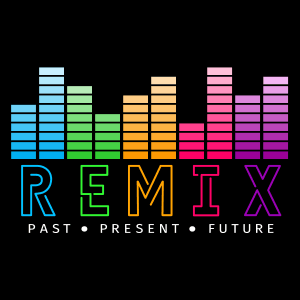 B

E

C

O

M

E

A

S

P

O

N

S

O

R

O

R

T

R

A

D

E

R
REMIX could not run without the support from businesses, organisations and sponsors. Their contributions allows us to support educators from around Australia to attend REMIX, allowing them to develop their skills and support their students.
​
Thank you to our current Sponsors and Traders.
We are always looking for new sponsors and traders to join our REMIX team. There are numerous ways in how businesses, groups and individuals can be involved. From financial sponsorship packages, traders tables, advertising in our conference e-book or by supplying gifts and services, there are options for everyone.
Below is our Sponsorship and Traders document that details the different ways you can be involved as a sponsor.
If you would like to be a sponsor or trader, or wish to discuss the below packages in further detail, please feel free to contact us via email at info@remix2022.com
We look forward to partnering with you for REMIX!
S

P

O

N

S

O

R

S

H

I

P

A

N

D

T

R

A

D

E

R

S

D

O

C

U

M

E

N

T
Download a copy of our Sponsorship and Traders document