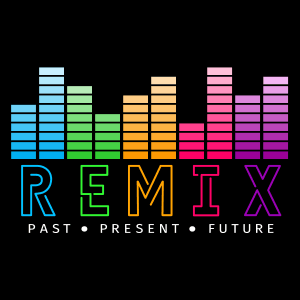 Date and Time TBC - Timetable subject to change
​
Face to Face delegates will get the opportunity to choose which one of the following Elective sessions they would like to attend.
​
Virtual delegates will be able to stream into some of these Elective sessions.
​
Each Elective session is 60 minutes in length.
​
The icons below indicated how each session will be presented and if it will be available to Virtual delegates.
Face to Face
Presenter will be in the room
Streamed
Presenter will be streamed into the room
Virtual
Session will be available for Virtual delegates
Sponsored
Session promotes a business or organisation
Types of sessions are subject to change
Simple Chrome Music Lab Composition
Presented by Cheryl Bergermeister
Year Level: Middle School, High School
​
​
​
Cheryl will demonstrate the process she has found successful for all students of varying theory levels in her middle secondary classes for writing compositions based on AMEB theory. Students write their own melodic compositions based on the chord progression featured in YouTube video '4 chords' by The Axis of Awesome. Cheryl will show you how to create different entry levels for students. She will be using Chrome Music Lab's Song Maker as the starting point and will demonstrate how this can be extended to software such as Mixcraft and Studio One.
Jazz For All Ages
Presented by Doug Goodkin
Year Level: Early Childhood, Junior Primary, Primary, Middle School, High School
​
​
​
This session looks at how to combine the pedagogical ideas and practice of Orff Schulwerk with the theory, styles and techniques of American jazz.
Special features include:
• African-American children's games played as kids play them.
• The above games as ways to illuminate key jazz concepts
• The above games brought from the body and voice to the instruments for beginning jazz ensemble pieces.
• Tools and ideas for improvisation.
• Beginning understanding of the 12-bar blues
• Videos of kids demonstrating some of the above.
• Reflection on the marriage of jazz and Orff Schulwerk
​
All instruments are welcome at this session (sax/ guitar/ flute/ etc.). Bring recorders.
Boost Creative Thinking for Young Minds:
Jam On Toast Recipes!
Jam On Toast!
Presented by James Madsen
Year Level: Early Childhood, Junior Primary, Primary
​
​
​
Jam On Toast is a unique and exciting music project created by music educator, composer and performer James Madsen. This interactive session will showcase a selection of his original songs for children from the series of much-loved Jam On Toast albums.
If you have enjoyed the songs from the original Jam On Toast album come learn some new music from Jam On Toast: Slice #3, the latest album in the collection. The songs, dances and recipe activities have become valued additions to the primary music classroom, early childhood lessons, as well as repertoire for young choirs.
This session will focus on creating a complete series of lessons for each song, with a flowing, seamless sequence inspired by Carl Orff and Gunild Keetman approaches to music and dance education. See how to teach a range of sequential activities, delving deeper into the concepts of music through a range of skills. Add activities of singing, moving, dancing, body percussion, and playing instruments.
Plus there will be a focus on simple improvising and composing ideas, so you can be inspired to engage your children's brains in more creative thinking. Plus find out about the new interactive RECIPE videos you can access anytime online.
This session will give you refreshing lesson inspiration for you to take away and improve your own programming. Inspiring, entertaining and totally interactive giving you loads of creative new ideas for the music classroom!
Rhythm and Rhymes Live in Virtual Times
Presented by Thom Borden
Year Level: Junior Primary, Primary
​
​
​
Whether you teach live, blended or completely virtual, this is the session for you. Teachers will be invited into the familiar language of rhythm and rhyme through singing games that engage students both in live classrooms as well as virtual experiences. Using both the Orff approach and Kodaly method sequence, Thom shares activities that meet the conceptual needs of your Fall lessons while addressing the "lost" skills from possible school closures last Spring. Additionally, suggestions and strategies for play-alongs and skill building are shared. The handout will include a complete process and bibliography of children's literature titles used or referenced.