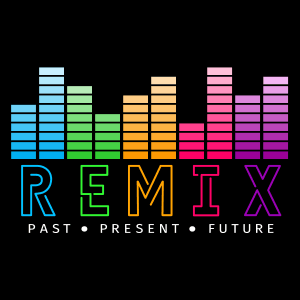 Face to Face delegates will get the opportunity to attend each of the Key Presenter sessions.
​
Virtual delegates will be able to stream into some of the Key Presenter sessions.
​
Each Key Presenter session is 75 minutes in length.
​
The icons below indicated how each session will be presented and if it will be available to Virtual delegates.
Face to Face
Presenter will be in the room
Streamed
Presenter will be streamed into the room
Virtual
Session will be available for Virtual delegates
Whether the Weather
Presented by Doug Goodkin
Year Level: Early Childhood, Junior Primary, Primary
​
​
Three activities are joined by the common theme of weather:

1) a speech/ body percussion canon in both 4/4 and 6/8

2) an arrangement for Orff Ensemble of a children's rhyme highlighting the basics of elemental composition

3) a poem by Carl Sandburg introducing the re mode and sound effects

Reflection at the end will cover ideas of how to create thematic units, how to choose quality texts and how to teach it all with a musical shape and design. Please bring your recorder.
Plakspoon
Presented by Estêvão Marques
Year Level: Junior Primary, Primary
​
​
​
Yes, let's dance and play with spoons! This simple object that we use to eat is a popular percussion instrument in different parts of the world: Spain, Turkey, Canada, USA, Colombia, Ireland, Russia ...
Let's play the spoons using our whole body as a musical instrument. All dance that we will learn, contains interesting techniques of traditional percussive spoons. Techniques that have improved for a long time in different cultures, transforming the spoons on an instrument with many sounds and virtuous in his performance.
Very Good, now ... just get all of this and season with the Brazilian rhythm… Bon appétit!
From Go!...
Presented by Michelle Rollins
Year Level: Early Childhood, Junior Primary, Primary, Middle School, High School
​
​
​
This session will focus on shape. We will begin by exploring different shapes through play, online music technology programs, sound and movement. Using the picture book Perfect Square (Michael Hall) as a stimulus, participants will work collaboratively to create a new shape for the story. Drawing on experiences from the start of the session, each new shape will be developed, introduced and performed using elements such as text, technology (created or sampled sounds), instruments, voices and/or movement.
​
By the end of this session, participants will have the opportunity to experience:
​
• Exploring and creating shapes through sound and movement.
​
• Using music technology programs to connect sound and vision and facilitate graphic notation.
• Working collaboratively to create and perform a new shape for the picture book Perfect Square by Michael Hall.