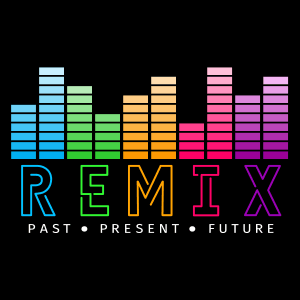 Date and Time TBC - Timetable subject to change
​
Face to Face delegates will get the opportunity to choose which one of the following Elective sessions they would like to attend.
​
Virtual delegates will be able to stream into some of these Elective sessions.
​
Each Elective session is 60 minutes in length.
​
The icons below indicated how each session will be presented and if it will be available to Virtual delegates.
Face to Face
Presenter will be in the room
Streamed
Presenter will be streamed into the room
Virtual
Session will be available for Virtual delegates
Sponsored
Session promotes a business or organisation
Types of sessions are subject to change
Chitlins, Carne and Clave
Presented by Amber Thomas
Year Level: Primary, Middle School, High School
​
​
​
In this session, participants will learn through playing, improvising and analysing a minor blues piece: Chitlins Con Carne by Kenny Burrell. You are welcome to bring your own instruments! This session reflects one of my favourite lessons to teach, as part of a current Jazz unit. It would be useful for those teaching students from Year 7-10. This is a great piece that reinforces a minor blues, 12-bar structure and has useful links to many other Jazz works. There will be time for some group 'remixes' too!
Acknowledgement of Country and Embedding Aboriginal Perspectives South Australian Style
Presented by Jane Nicholas
Year Level: Early Childhood, Junior Primary, Primary, Middle School, High School
​
​
​
South Australia has rich possibilities and treasures for music teachers to easily tap into to embed Aboriginal perspectives in a range of contexts. This workshop aims to expand each participants repertoire choices and inspire their teaching. From using Acknowledgements to Country, google doodles and picture books, come and experience Aboriginal South Australia come to life. Together we will discover, learn and make good music for better tomorrows.
Percussion Pieces and Games to Engage Your Whole Class
Kaboom Percussion
Presented by Kaboom Percussion
Year Level: Primary, Middle School
​
​
​
TBC
Why I Love Australia
Presented by Lisa Woods
Year Level: Early Childhood, Junior Primary, Primary
​
​
​
The session 'Why I love Australia' will take you on a journey of belonging; through the colours, shapes and sounds that are intrinsic to our own special places in this beautiful country.
Explore your senses as you move, dance, listen and play your way across the landscapes of Australia. Be inspired by Australian literary and musical texts to develop artworks that reflect the places closest to your heart.
This session will have a meditative atmosphere while providing elemental resources for use with any age group. It will focus on using the voice, body percussion, simple percussion instruments and improvised movement to express feelings and responses to beautifully Australian stimuli; including modern orchestral music and high quality picture books.
At the end of the session you will take home a graphic score of your own special place in Australia - and perhaps a few wonderful ideas for your next holiday destination!