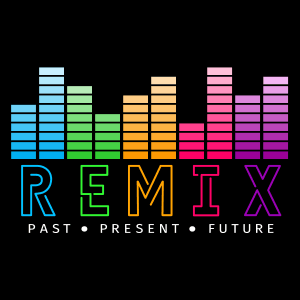 Date and Time TBC - Timetable subject to change
​
Face to Face delegates will get the opportunity to choose which one of the following Elective sessions they would like to attend.
​
Virtual delegates will be able to stream into some of the Elective sessions.
​
Each Elective session is 60 minutes in length.
​
The icons below indicated how each session will be presented and if it will be available to Virtual delegates.
Face to Face
Presenter will be in the room
Streamed
Presenter will be streamed into the room
Virtual
Session will be available for Virtual delegates
Sponsored
Session promotes a business or organisation
Types of sessions are subject to change
A Taste of Kecak: Balinese Vocal Gamelan
Presented by Belinda Smith
Year Level: Middle School, High School
​
​
​
Visit Bali using just your voice, where rhythms are part of nature and music is in the everyday. In this session participants will learn the basics of Kecak, a form of percussive vocal gamelan. Then we will use these ideas to create and compose. This session is secondary focused - for the topic Music of a Culture - but can be used for upper primary.
Play With Music
Presented by Estêvão Marques
Year Level: Early Childhood, Junior Primary
​
​
​
It is a meeting with the children's world of Brazilian popular culture.
Songs, dances and rhythms that are played in folk festivals are reinvented in the classroom.
Let's explore music games and melodies that tell stories. This is the great richness of folklore: he is always alive, being recreated in a creative way.
Thanks for listening.
Tinikling for the Z Generation
Presented by Michael McConnochie
Year Level: Middle School, High School
​
​
​
Participants will explore the metre of 3/4 with a variety of activities before learning the intricate steps for the Polynesian Style dancing of Tinikling. The dance style involves dancers moving between two bamboo poles which are also moving at the same time. Coordination is key and being able to sync with the music is crucial. Once confident with 3/4 time we move into 4/4 hence bringing it to the Z Generation.
Virtual Dancing
Presented by Rob Amchin
Year Level: Early Childhood, Junior Primary, Primary, Middle School
​
​
​
Let's dance! Explore ways to adapt traditional folk dances and movement activities within a virtual setting.