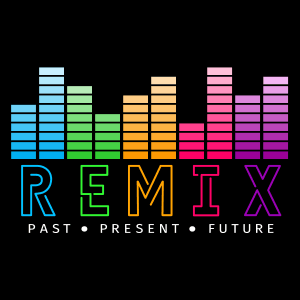 Date and Time TBC - Timetable subject to change
​
Face to Face delegates will get the opportunity to choose which one of the following Elective sessions they would like to attend.
​
Virtual delegates will be able to stream into some of these Elective sessions.
​
Each Elective session is 60 minutes in length.
​
The icons below indicated how each session will be presented and if it will be available to Virtual delegates.
Face to Face
Presenter will be in the room
Streamed
Presenter will be streamed into the room
Virtual
Session will be available for Virtual delegates
Sponsored
Session promotes a business or organisation
Types of sessions are subject to change
Free Technology Resources for the Elementary Music
Educator
Presented by Amy Burns
Year Level: Junior Primary, Primary
​
​
​
This session will give you resources that you can immediately use in your classroom. It will also give you lesson ideas and student examples created from the free resources. Finally, there will also be resources that have free, limited access, but to unlock more, the educator would have to utilize the paid versions.
Beatbox Education: Primary and Secondary Classroom Beatboxing
Presented by Connor Malanos
Year Level: Early Childhood, Junior Primary, Primary, Middle School, High School
​
​
​
​
s k B s k t k Pf s k t k Pf
How on earth do you perform that?
In this beginner-friendly session, you will develop your beatboxing skills to impress your students.
You'll practice using some Standard Beatbox Notation to keep track of it all and play with some microphone techniques to enhance your beatboxing tone.
You'll create a human loop-station, become live-foley artists, and discover some incredible extended vocal techniques.
We'll discuss some key principles that will guide a safe and effective beatbox practice for you and your students.
I'll share some activities and resources so you are ready to introduce beatboxing into your classroom and impress your students.
Looking forward to seeing you there!
Boost Creative Thinking For Better Composition:
New Mallet Jam (Book 2)
James Madsen Music
Presented by James Madsen
Year Level: Primary, Middle School, High School
​
​
​
The pieces presented in this session are from the book Mallet Jam Book 1 plus brand new repertoire from Mallet Jam Book 2, presented by the composer and music educator James Madsen. The pieces are ideal for primary and middle school years for use in the classroom, for ensembles as well as for concert repertoire. Many of the pieces having scope for differentiation of skill and technique, to either simplify or extend and challenge your students. The session will have a focus on how to add more creative thinking activities into your own programming including improvising, arranging and composing, and the benefits this can bring to your students' thinking. The Mallet Jam books have step-by-step teacher suggestions for other activities, such as incorporating body percussion and movement, using the pieces to focus on a specific style (eg. jazz or minimalism), as well as inspiration for further composition tasks. Mallet Jam is also intended for use as a springboard into further topic and listening analysis work. Grab some mallets and come jam!
Gloves Up! Hand Percussion Re-Imagined
Presented by Kailee Marshall
Year Level: Primary, Middle School
​
​
A creative session that explores and expands on hand percussion and movement in new and modern ways. Enjoy the delight and connection forged through simple hand movement using the Orff process.