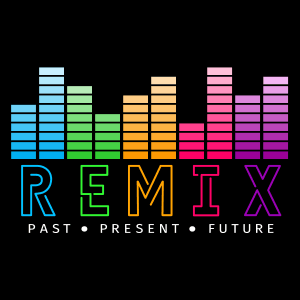 Thursday 13 January from 12:20 pm
​
Face to Face delegates will get the opportunity to attend one of the following ConFab sessions.
​
Virtual delegates may be able to stream into some of the ConFab sessions.
​
Each ConFab session is 30 minutes in length.
​
The icons below indicated how each session will be presented and if it will be available to Virtual delegates.
Face to Face
Presenter will be in the room
Streamed
Presenter will be streamed into the room
Virtual
Session will be available for Virtual delegates
Types of sessions are subject to change
Exploring Indigenous Perspectives in the Performing
Arts Classroom
Presented by Alice Csabi
Day: Thursday
​
​
​
​
TBC
Williandra PS Indigenous Choir
Presented by Jane Nicholas
Day: Thursday
​
​
​
As music teachers and choral directors we hold a great power. We hold the power for students to raise their voices. We choose the songs they sing, the musical ideas and stories they share. We choose their performances and audience. Who is represented as singers in your choir? Whose stories and musical ideas are shard by your choir? Who do they sing for? This is the story of the Willandra PS Indigenous choir which preferences students of First Nations ancestry. It is a choir that has developed over several years to become a source of developing the identities and knowledges of children as well a source for reconciliation within the community. This workshop will present and engage participants with background to the choir, songs they sing, where and why they sing, the importance of their visibility and voice. It will also share the tricky parts of coordinating and directing this choir and the possibilities in the future.
STEAM Tanabata Music (Star Festival) and Japanese
Children's Day Celebration
Presented by Noriko Yamanaka
Day: Thursday
​
​
​
TBC
Everyday Advocacy
Presented by Stacey Swanson
Day: Thursday
​
​
​
Stacey brings her experience in music retail strategy to the classroom, sharing observations of parent behavior throughout the course of your year and provide tips and actionable steps to help to increase awareness with your most powerful advocates for your program. You will walk through the basics of music advocacy, including what it is in its simplest form, why it is important, how to keep advocacy simple, and key times of the year to discuss certain topics with parents and caregivers.