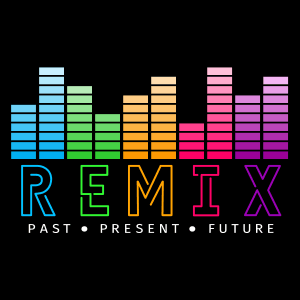 Face to Face delegates will get the opportunity to attend each of the Key Presenter sessions.
​
Virtual delegates will be able to stream into some of the Key Presenter sessions.
​
Each Key Presenter session is 75 minutes in length.
​
The icons below indicated how each session will be presented and if it will be available to Virtual delegates.
Face to Face
Presenter will be in the room
Streamed
Presenter will be streamed into the room
Virtual
Session will be available for Virtual delegates
The Musical World Food Court
Presented by Doug Goodkin
Year Level: Early Childhood, Junior Primary, Primary, Middle School, High School
​
​
Food is the unifying theme of this session, connecting children's games from three cultures with a Mother Goose rhyme arranged for Orff Ensemble and a Caribbean song in calypso style.
Special features of this workshop:
​
• Material from Chile, Japan, Germany, Nicaragua, England

• Models of how to create a performance combining the Orff Ensemble with games and movements

• Models of how to compose and improvise over a I-V foundation

• Models of moving from Romance to Precision to Synthesis
Batucada Song
Presented by Estêvão Marques
Year Level: Early Childhood, Junior Primary, Primary, Middle School
​
​
​
A Workshop to play and create musical arrangements in group. Sing, dance and have fun!
The rhythm is related to the time of each syllable in the song. We will be able to hear the melody, in the sounds of body percussion.
​
It starts with simple challenges and little by little the game becomes more challenging. You will find songs that are part of the repertoire of children's games, traditional songs from different countries and songs composed by Estêvão Marques.
Shhhh
Presented by Michelle Rollins
Year Level: Early Childhood, Junior Primary, Primary, Middle School, High School
​
​
​
Music is full of patterns so why not have some fun making them into musical codes. In this session we will explore using different code keys to create musical patterns. Rhythmic, melodic and improvised codes will be cracked through singing and playing before taking our codes online to inspire digital compositions. Finally we will investigate how to save our codes so they can be shared or displayed in an interactive way.
​
By the end of this session, participants will have the opportunity to experience:
​
• Cracking musical codes using rhythm and pitch.
​
• Exploring different code keys and the possibilities they offer different stages of learning.
​
• Working collaboratively to create and perform new codes.
​
• Using Hook Theory to create a digital composition based on codes.
​
• Creating QR codes to use in interactive displays