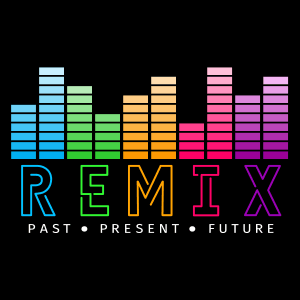 REMIX UPDATE #11
Dear REMIXers,
We know it has been a little while since we last sent out an update but there is a good reason for that. Have a look below to see what we have been up to.
Final Key Presenter:
If you missed it, we announced our third and final Key Presenter back in May!
It is of course the fabulous Estêvão Marques from Brazil!
Estêvão is a well loved teacher and Orff educator from Brazil who currently lives in Spain and is well known for his quirky style and obsession with spoons!
We are super excited to have Estêvão as our final Key Presenter and know that he will help bring the party to celebrate the 21st National Conference!
To find out more about Estêvão, and our other Key Presenters, head to our Key Presenters page.
Elective and ConFab Presenters:
Thank you to everyone who answered our Call for Presenters. We received a large number of applications from presenters far and wide!
Unfortunately, we could only take on 25 elective presentations and 4 ConFabs. We also tried our best to make sure that there is something for everyone and have come up with a wide range of sessions that we hope will keep you all excited.
Presenters are currently getting their contracts and paperwork into us and, once this is done, we will announce who they are. Keep an eye on our socials and our website for the announcement!
Registrations:
We are almost ready to open up registrations for the conference! The final checks to make sure everything is going to work are in progress and things are looking good.
Although we cannot share pricing with you just yet, we can say that there will be Early Bird discounts, along with ANCOS associated member discounts, full time uni student discounts and virtual registrations.
Payment options will include EFT, Credit Card (via PayPal) and School Purchase Orders.
Before our registration portal goes live we will let you know so you can get your ducks in a row.
Social Events:
Along with organising an amazing conference, we have also planned a few additional social events including our Welcome Cocktail Reception and the biennial Conference Dinner.
These events are a great way for you to reconnect with old friends and make new acquaintances in a fun and relaxed environment. Best of all, you can claim it on TAX as part of professional networking and get to taste the best of what South Australia has to offer.
Social events will be charged at an additional cost and can be purchased at the time of registration or after. Although not compulsory to attend, we'd love to have you there celebrating music education and the Orff-Schulwerk approach with us.
Lastly, don't forget to keep up to date with by following us on Instagram and Facebook by searching @adelaideremix2022
And for those of you who are new to our mailing list, be sure to head over to our website at www.remix2022.com and check out our previous Email Updates.
Until next time, stay safe and see you all soon!