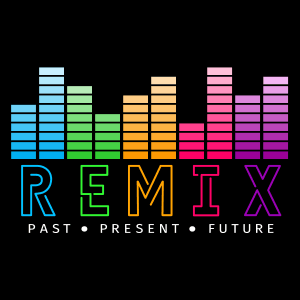 REMIX UPDATE #13
​
Dear REMIXers,
Can you believe that we are just under TWO (Thats 2) Months away from seeing you all here in Adelaide for REMIX?!
As we get closer to the big day, there are a few things we want to make you all aware of:
The Borders are Opening:
If you haven't already heard the news, the borders into SA from other Australian States will be opening on November 23 to anyone who is fully vaccinated. If you're double jabbed you'll be able to fly into Adelaide, hop off the plane and grab a cab 15 minutes down the road to the Stamford Grand at Glenelg with no issues at all!
There are still some restrictions and requirements to follow when entering South Australia, so please check these out at the SA COVID website: https://www.covid-19.sa.gov.au
**Please note that the SA COVID 19 site is displaying current restrictions and travel regulations. This will be updated on November 23**
When travelling back to your state please make sure you follow the guidelines set out by your state government body.
Otherwise, start planning your trip to SA NOW! Flights are at an all time low and will be filling up quickly!
Registrations:
Registrations are currently open until December 24 and we have a range of different options to suit everyone!
Our different types of registrations are as follows:
Full Registration - For those of you who are wanting to attend REMIX for the 4 days
Day Registration - For those of you who can only make it to 1 or 2 days of REMIX
Virtual Registration - For those of you who cannot make it to REMIX in person but still want to be included in all of the learning, fun and festivities
We are offering Member Rates to those of you who are members of your state's Orff-Schulwerk association (that is members of OSASA, TOSA, WAOSA, QOSA, OrffNSW and VOSA), as well as offering Student Discounts for full time Tertiary Education Students.
You also have the option to either pay in full or do a part payment (i.e. pay a deposit now and pay the rest by December 24).
Don't forget to invite your friends! If you need to convince them, share this little promo video that we've made: https://www.youtube.com/watch?v=W8f4L3B8iCE
​
​
​
​
​
​
​
​
​
​
​
​
​
For all the terms and conditions relating to registrations, and to register, head to our registration page at: https://www.remix2022.com/registration
Special Events:
Don't forget to book tickets to our two special events - The Welcome Reception and the Conference Dinner.
The Welcome Reception will take place at the end of the first day of the conference in the luxurious Horizon's Bar at the Stamford Grand. With two complimentary drinks on arrival along with cocktail food and panoramic views of the Glenelg Foreshore, this will be the perfect place to catch up with old friends and make new connections. Cost $45.00 per person.
The Conference Dinner will be held at the award winning National Wine Centre in the Adelaide CBD. A short 30 minute tram ride from Glenelg, the Wine Centre boasts amazing food and one of the biggest collections of wines in the southern hemisphere. A two course meal with a special 21st Birthday dessert, along with entertainment all situated in the lavish Exhibition Hall will be the perfect place to let your hair down, have a boogie and celebrate the 21st National ANCOS conference. Cost $95 per person.
Payment for these events can be made at the time of purchasing your registration. Alternatively, you can contact our conference administrator, Shanna Sheldrick, via email at shanna@premiereventconcepts.com.au to add these to your registration.
Session Details:
We know that many of you are curious to know what will be on offer in regards to our sessions. Well if you head over to our Conference Schedule section on the website, you will be able to get a sneak peak. Click on the different times on the schedule and you'll be able to explore what is on offer!
From playing traditional Orff-Schulwerk instruments through to dancing with poles (it's not what you think) and beat boxing, we have sessions appropriate for early childhood educators all the way through to high school teachers.
When looking up a session you will be able to see at what age group the session is intended for, along with a little blurb about what it may be about.
Virtual attendees will be viewing a selection of sessions from Tuesday and Wednesday (details to come).
For those of you coming along to the conference you will be given the chance to choose your electives soon. Keep an eye out in your emails for instructions on how to do this.
Pre-Conference Seminar with Doug Goodkin:
One of our principal organisers, the Orff-Schulwerk Association of South Australia (OSASA), have organised a pre-conference seminar with one of our Key Presenters, Doug Goodkin.
On Friday January 7, OSASA will be hosting a 2 hour virtual seminar with Doug Goodkin. In this seminar, Doug will delve into the teachings of his book, Teach Like Its Music, and share with you his experiences as an accomplished Orff-Schulwerk educator and musician. The content shared in this event will link to all of Doug's sessions at REMIX and will give you a deeper insight to what he will share. This is a must attend event for anyone who wants to get the most out of Doug's sessions.
For more details and to register head to: https://www.osasa.net/new-events/2022/1/7/teach-like-its-music
Please note that the Pre-Conference Seminar is being organised by OSASA and all enquiries should be directed to info@osasa.net
As always, don't forget to follow us on FaceBook and Instagram by searching @AdelaideRemix2022 to stay up to date with all things REMIX.
Stay safe and we hope to see you all soon!
Kind regards,
Adelaide REMIX Committee
​