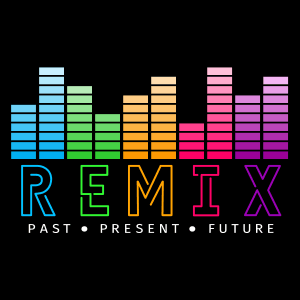 REMIX UPDATE #5
Dear REMIXers,
We know it has been a while since our last newsletter, but we promise that it was only because we've been that busy behind the scenes trying to navigate everything the universe is throwing at us!
So what has been happening you ask? Well… where do we start?!
Firstly, you may have noticed that our social media pages have started to become more active. Whilst in lockdown, we had a lot of fun playing a range of different games, especially ones that have lots of clues. We wanted to share the fun with you all and have created our own game: 'Can You Guess Where We Are?'
The aim of the game is to try and figure out where our venue is. If you'd like to play along head to our Instagram page by searching @adelaideremix2022 to see all the clues that have been shared so far. More clues will be popping up over the next few days, with the answer being revealed by next week.
And because you are on our mailing list, we'll even give you an extra clue – 'Pack your bathers, as there is a chance you'll get wet!'
This means that our venue is locked in! It has taken us a long time to find the right home for us all, but we are sure you're going to love it as much as we do.
We have also started working on a call for presenters. If you think you have what it takes to present on a national education stage, then start collating all your ideas and keep an eye out for the call. Things that we'd love to see are tried and tested activities and lessons that follow an Orff Schulwerk educational process, ideas that integrate technology, creative ways of using traditional material in a modern world, or something that will just make people go WOW! Keep an eye out for the call in the first half of 2021.
In our last update, we wrote about our sponsorship plan. We are excited to announce that this is now finalised and ready for distribution. If you, or anyone you know, would love to be involved with REMIX 2022 as a sponsor or trader, please get in contact with us and we will send you everything you need to know. We are looking for a range of sponsors and traders, not just music focused, so feel free to spread the word far and wide!
As always, don't forget to follow us on social media by searching @AdelaideREMIX2022 to stay up to date about all things REMIX!
Stay safe and enjoy the last few weeks of the year.
Kind regards,
REMIX Committee
​