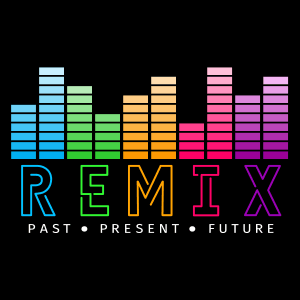 REMIX UPDATE #6
Hello REMIXers,
Just a quick message from all of us here at REMIX wishing you all a Safe and Happy Holidays!
Just imagine, a year from now we will all be getting ready to meet in Adelaide at the Stamford Grand for the 21st biennial ANCOS Orff-Schulwerk Conference - REMIX Past. Present. Future!
For those of you who missed it, last week we gave you all an early Christmas present with the announcement of our venue - The Stamford Grand at Glenelg.
Glenelg is about 20 minute drive from the Adelaide City centre, 35 minutes by tram, and only 15 minutes from Adelaide Airport.
Glenelg is well known for its popular shopping, entertainment and restaurant precinct, Jetty Road, as well as The Marina and of course, its beautiful beach.
The Stamford Grand is situated at the end of Jetty Road on Mosley Square with esplanade views of the beach, Mosley Square and views of Adelaide City.
We are very excited to be calling the Stamford Grand our home for 2022 and look forward to welcoming you there in just over a year's time!
More information about how to get to the Stamford, accommodation deals and booking information will be shared in the new year before registrations open towards the end of April/beginning of May.
We also have a few other things in the pipeline which we will be sharing with you all in the next few months.
Keep an eye on our website over the next few weeks as well. It will be undergoing a bit of a renovation to be all fresh and ready for the new year.
As always, make sure you follow us on FaceBook and Instagram to be kept up to date with everything REMIX. Just search @AdelaideRemix2022
From all of us here at REMIX, we wish those of you celebrating Christmas a Merry Christmas, and a much Happier and Safer New Year to all!
​