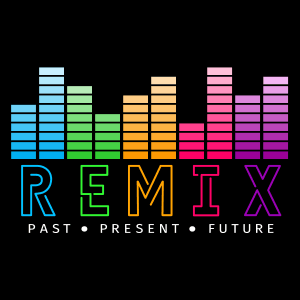 REMIX UPDATE #7
Dear REMIXers,
Happy New Year! We know we are about a month late, but we've got a good reason for it.
Over the holidays, we have been busy putting together different aspects of REMIX which we are excited to be sharing with you.
Our Next Key Presenter:
If you missed the big announcement, our next Key Presenter will be Australia's very own Michelle Rollins.
Michelle is a music and drama teacher from NSW and has a passion for teaching music and the arts integrating the use of technology. She currently works at Waverley College Junior School in Sydney (and has done for the past 24 years) where she has established a strong music program including a Stomp Group and a 50-piece boy's choir.
Michelle has presented at several different state Orff-Schulwerk workshops, for SingOrff in Singapore, and also online for the International Orff-Schulwerk Forum. Along with her Orff-Schulwerk presentations, Michelle is a regular presenter with Musica Viva NSW.
We are excited to welcome Michelle as part of our REMIX Team and cannot wait for her to share her knowledge and experience with us all.
Keep an eye out on our socials as we have one more Key Presenter to announce. We are in the finalising stages of securing them and hope that we are able to fly them in for 2022.
We will also be posting out our Call for Presenters very soon. The finishing touches to the application process are being made and we hope to have this out at the beginning of March.
As always, make sure you follow us on the socials by searching @AdelaideRemix2022. Don't forget to tell your friends!
Until next time.
Stay Safe and see you soon!
​