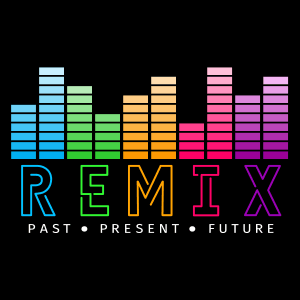 REMIX UPDATE #8
Dear REMIXers,
Can you believe it is only 10 months until we will all be celebrating the 21st ANCOS National Conference?!
And what makes this update even more exciting is that we have officially hit 100 subscribers! YAY!!!
Over the past few weeks we have received a number of emails and questions from people wanting to know more about Adelaide, Glenelg, The Stamford Grand and the best places to stay while in town.
Obviously, the best place to stay while visiting Adelaide for REMIX would be at the Stamford Grand in Glenelg. The Stamford Grand will be offering all REMIX delegates a discounted rate on their rooms for the duration of the conference. These discounts will be made available via our website and can only be accessed by booking direct through the online booking form.
This booking form is still being set up and will be made available around the same time as registrations going live.
If you want to stay off site, there are several other accommodation options all within a 5 to 10 minutes walk from The Stamford Grand including Air BnB's, Motels, Hotels, Serviced Apartments and Hostels.
For anyone concerned about mobility around Glenelg, we have a secret for you - Adelaide is a flat city, and Glenelg has been designed to be accessible to everyone. Ramps, pathways, walkways and lifts can be found all over, enabling anyone and everyone to access the best parts of the beachside town.
Getting to Glenelg from the airport is also a breeze with the airport only being a quick 15 minute drive from Jetty Road.
Hopefully you'll want to come to Adelaide earlier or stay later and have a little holiday as well. Keep an eye on our socials for the A - Z of South Australia which will be full of fun and interesting things to do and see while you're down here relaxing.
We are also working on securing discounts and specials to some of the states best attractions and experiences for anyone who attends REMIX.
Come for the Conference, Stay for a Holiday!
If you have any questions about what there is to see and do whilst you're down, or want to know more about REMIX please feel free to email us. We'd love to hear from you.
Once again don't forget to follow us on Facebook and Instagram, and tell your friends to join the mailing list as well.
Stay safe and until next time!
​