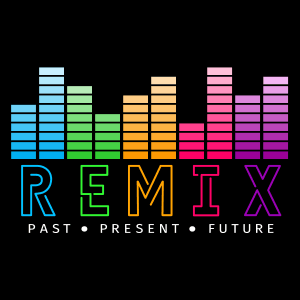 REMIX UPDATE #9
Hello REMIXers,
These past few weeks have been crazily busy for us with so much happening behind the scenes.
Accommodation:
We have been getting a few queries about accommodation at the Stamford Grand. After negotiating with the team, the Stamford will be offering reduced room rates for their Grand City King and Grand Ocean King rooms from January 9 to 14 for attendees of the conference.
The Grand City King has spectacular views of Glenelg and the Adelaide city skyline whilst the Grand Ocean King has panoramic views of Glenelg beach and ocean.
To receive the discounted rate, guests can either contact the Stamford Reservations Desk directly on (08) 8376 1222 and quote the code ANC090122 at the time of booking or can use the following link to book online: http://bit.ly/SGA-REMIX2022

You will be required to provide a valid credit card number in order for the Stamford Grand to confirm your registration.
All bookings will have a 24-hour cancellation policy which means you can book now and if you need to cancel prior to the day before you arrive (but hopefully you don't have to) you won't be charged for the room.
Key and Highlight Presenter Announcements:
It is almost time for us to share with you our third and final Key Presenter for REMIX 2022.
After months of trying to sort out logistics (thanks again COVID) we are almost ready to announce the final member of our Key presenting team. Keep an eye out for the countdown and announcement on our socials.
Along with our Key Presenters, keep a look out as we start to welcome 4 Highlight Presenters to our team. Our Highlight presenters will showcase exceptional Orff-Schulwerk pedagogy and process, and their great teaching practices will be a highlight of the conference!
Call For Presenters:
You may have seen that we have sent out our Call for Presenters. We are on the lookout for other amazing educators to join our presenting team.
If you, or someone you know, has a great idea or lesson that you think could be an engaging elective session then head to our Call for Presenters page for more info and to apply. https://www.remix2022.com/call-for-presenters
We are searching for creative and innovative teachers and presenters who have something special and different to share.
There are also opportunities for online only sessions. If you're unable to make it to Australia for the conference you can apply to present your session virtually.
Applications Close Midnight Sunday May 16 (Adelaide time).
Registrations:
Originally, we had said registrations were opening towards the end of April/beginning of May, but due to things not in our control, we need to hold off on opening registrations until June/July.
The plus side of this though is that when you register for the conference, you will be able to also book in for our other events such as the Opening Night Cocktail Party and the Conference Dinner.
We are also looking at offering some form of an online experience for those of you who cannot make it to Adelaide in January. It isn't going to be as good as being here in Adelaide with us (obviously) but you'll still get to join in some of the fun from wherever you are.
Keep an eye out over the next few months for pricing and registration opening dates.
And as always, don't forget to follow us on Social Media by searching @adelaideremix2022 on Facebook and Instagram.
Stay safe and see you all soon!
​