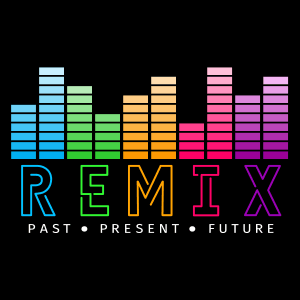 REMIX UPDATE #10
Dear REMIXers,
You may have seen a bit of activity on social media these past few days with a countdown to an announcement of more presenters. Today we can reveal our 4 Highlight Presenters for REMIX Past. Present. Future
You might be wondering what a Highlight presenter is. Well, a Highlight presenter is someone who will be highlighting exceptional Orff-Schulwerk pedagogy by sharing their practice and ideas with you all.
We are excited to introduce our 4 Highlight Presenters for REMIX:
Kristie Fudge (SA)
Kailee Marshall (WA)
Kirrabelle Lovell (SA)
Virginia Esparraga (NSW)
Over the next few weeks, we will be posting up bios of our Highlight presenters on social media and our website so you can get to know them before you arrive in Adelaide.
We know they are all excited to be presenting at REMIX and can't wait to work with you all.
FINAL KEY PRESENTER ANNOUNCEMENT COMING FRIDAY!
After many, many months of working out logistics and contingency plans, we are very, very excited to announce our third and final Key Presenter for REMIX.
On Friday, keep an eye on social media for our final presenter.
We can't tell you too much about who they are right now, but we know they will be bring a fiesta to our 21stNational Conference.
CALL FOR PRESENTERS
If all this talk about presenters is giving you itchy feet and inspiration, why not apply to be a presenter for REMIX yourself?!
We are on the lookout for creative and innovative presenters who have something unique to share. Lesson ideas, units of work, ensemble activities, performance pieces, dance, drama, media arts or interesting topics of conversation can all be great Elective or ConFab sessions. Online and Face to Face sessions are being sought, so even if you can't make it to Adelaide, you can still be part of the fun.
For more information and to apply head to www.remix2022.com/call-for-presenters
Applications close on Sunday 16 May (Adelaide Time).
That's it for now!
Keep an eye out for our Key Presenter Announcement on Friday and as always, stay safe and see you soon in Adelaide!
​