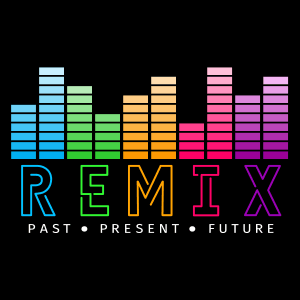 REMIX UPDATE #14
​
Hello REMIXers,
As I am sure many of you are now aware, we have had to make the hard decision to postpone REMIX Past. Present. Future
Unfortunately, here in Adelaide, our current government restrictions mean that we are not able to sing or dance and, as many of you would know, having an Orff-Schulwerk Music conference with no singing and dancing isn't something that would be a lot of fun.
But the good news is we will be running REMIX in 2023! Have a look below for answers to some of the questions that have been coming through to us over the past few days since we announced the postponement.
Why have you postponed REMIX?
Unfortunately, the current restrictions in South Australia mean that although anyone and everyone can get in, you wouldn't be allowed to move, sing or dance. We are unsure when these restrictions will change and had to make the hard decision to postpone so that people have time to cancel flights and accommodation if needed without any issues.
When have you rescheduled REMIX for?
January 2023! We are still in discussions with our venues and major service providers as to the exact dates, but we are pretty confident that it will be around the same time that we had planned it to be for 2022. We'll keep you all posted in the coming weeks and will let you know what the plan is.
I've already paid and registered for REMIX 2022. What does that mean for me and my registration?
We are currently working on ways we can support those people who have already registered for REMIX with credit for 2023. As it is currently the holidays for many industries and individuals, we will need to wait until the new year before we can confirm the process that needs to happen
If you have already registered for REMIX, keep an eye out in your emails as we will send through information in the new year as to what you need to do.
I didn't register for REMIX but am thinking I'd like to come now. Can I register for REMIX 2023?
Yes of course you can! We know that many people were hesitant to originally register for a number of reasons so we will be reopening registrations for you at some point in 2023.
I was really looking forward to seeing the presenters at REMIX. Is there a way that we can still see some of the sessions planned?
We were really excited to see their sessions too. But, if you're still wanting to get your fix of presenter sessions before school goes back, make sure you head over to our friends at OSASA and register for their online seminar 'Teach Like It's Music with Doug Goodkin' on Friday 7 January 2022.
Doug will be running a 2 hour virtual seminar where he will be sharing the ideas presented in his book 'Teach like It's Music', along with ideas and tips in music education that he has collected over the past 40 years.
Head to https://www.osasa.net/new-events/2022/1/7/teach-like-its-music for more information and to register.
Does this mean that you'll be flying international presenters to Australia in 2023?
Fingers crossed we can! Obviously, it will all come down to what happens in the world over the next 12 months, but we are hopeful that we'll be able to bring them here to Australia for you all!
If you have any other questions, or just want to get in touch with us, feel free to flick us an email at info@remix2022.com or follow us on Instagram or Facebook by searching @adelaideremix2022
Once again, thank you all for your understanding and support. Over the past few days we have received a huge influx of emails and messages wishing us the best with help and support. It has been greatly appreciated by everyone here at REMIX to know that we have an amazing group of people who are behind us all the way.
Wishing you all a Safe and Happy New Year!
Kind regards,
REMIX Committee
​