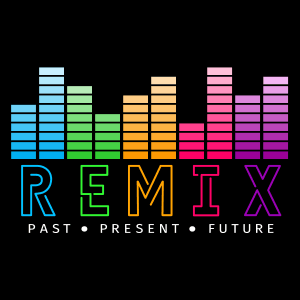 REMIX UPDATE #2
Hello REMIXers,
Hopefully many of you are preparing for (or are already on) school holidays!
Here in Adelaide, the REMIX committee have been hard at work putting together our conference.
We are almost ready to announce our venue! Final negotiations are happening, and we are hoping to have everything locked in within the next few weeks.
Keep an eye out for our next update when we hope to announce the venue.
We know many of you may have concerns about the future due to COVID-19. Although REMIX is still a fair way off, we are looking into ways in which we can still deliver our conference in a 'post COVID' world. As we move closer towards 2022, we will have a better idea as to how this may look and will be able to share with you all the exciting things we have planned.
Are you attending the online International Orff Convention next week? Keep a look out for our home-grown Australian Presenters, in particular REMIX's very own Michael and Michael (the co-convenors) who will be presenting a 'Come Together' session on Monday 6 July at 9:30pm (Adelaide time).
Good luck to all those presenting and have a fantastic convention to those of you who are attending.
In the meantime, keep a look out on our Facebook and Instagram pages for more content and updates. We will be starting to use social media a bit more than recently (thanks COVID) so be sure to LIKE us and follow us by searching @Remix2022
Please feel free to share this email with your friends and colleagues, and encourage them to join our mailing list by visiting our website at www.remix2022.com
Stay safe and we hope to see you all in Adelaide, January 2022!
REMIX Committee