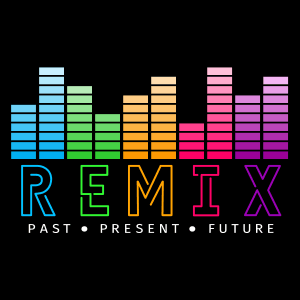 Date and Time TBC - Timetable subject to change​
​
Face to Face delegates will get the opportunity to choose which one of the following Elective sessions they would like to attend.
​
Virtual delegates will not be able to view these sessions live.
​
Each Elective session is 60 minutes in length.
​
The icons below indicated how each session will be presented and if it will be available to Virtual delegates.
Face to Face
Presenter will be in the room
Streamed
Presenter will be streamed into the room
Virtual
Session will be available for Virtual delegates
Sponsored
Session promotes a business or organisation
Types of sessions are subject to change
Remixing Sea Shanties - The Orff Way
Presented by Ash Bisdee
Year Level: Primary, Middle School, High School
​
​
​
Ahoy me hearties! We're calling all seadogs and buccaneers to join in this shanty-swash-buckling session.
Aimed at primary-aged students, this session will explore the history of sea shanties as well as the current trends of shanties taking the world by storm.
We will explore the basics of how to create a sea shanty using the Orff process through body percussion, improvisation and instrumental composition. Our ship full of buccaneers will join together in this session to create Glenelg's very own sea shanty in honour of the sea.
Prepare to embark on this epic voyage with Ash Bisdee (WAOSA) to explore how to bring the wonder of sea shanties into your music rooms.
This is sure-to-be-sure a rockin and rollin', swashbuckling challenge! Come and join in the fun.
Music Mentoring In Action - Pathways to the Future
National Music Teacher Mentoring Project
Presented by Bernadette MacNamara, Susan Marshall, Deb Hepworth
Year Level: Early Childhood, Junior Primary, Primary
​
​
​
The workshop will demonstrate the mentoring process in action utilizing the skills of an experienced SA lead mentor, Susan Marshall with Deb Hepworth, SA NMTMP Co-ordinator providing the SA perspective and Bernadette McNamara, NMTMP Manager, providing the national perspective.
It will explore the various processes of becoming a mentor including the mentor training and resources specially developed for this approach. (NMTMP Resource Book 1, Videos and R Gill Nursery Rhymes).
It will highlight the impact the mentoring approach is having across Australia as well as provide an insight as to what happens in the classroom. It will also highlight Richard Gill's teaching style with a focus on listening, repetition and improvisation based on singing.
This session will provide a good introduction and overview to the music mentoring program with the aim of encouraging more music specialist teachers to express an interest in becoming mentors.
Aquatics - Exploring Sounds of Stream
Presented by Felicia Chadwick
Year Level: Middle School, High School
​
​
​
Inspired by all things aquatic, this hands-on session introduces participants to a delicate piece written by contemporary Australian-Taiwanese pianist, sound artist, and producer, Belle Chen. "Aquatics" is based on kalimba (thumb piano) and synth loops exploring the sounds of water in streams. This piece has been adapted for performance in classrooms and will be presented through an integration of movement, music on melodic percussion, and creative improvisation. There is an emphasis on preparation for listening.
Getting Back Into The 'Sing' of Things
Presented by Michelle Rollins
Year Level: Early Childhood, Junior Primary, Primary, Middle School, High School
​
​
​
In NSW singing has been banned for the better part of the last two years. It's time to raise our voices again.
In this session we will give our vocal cords a workout with warm ups, action songs, body percussion, moves! (no - not choralography), TikTok challenges and mash-ups.
We will end the session by producing some beautiful harmonies together solely for the joy of singing.
All activities from this session can be used in a classroom or choir setting.
By the end of this session, participants will have the opportunity to experience:
• Vocal warm up activities
• Fun songs with actions and body percussion
• Singing songs with ostinato patterns
• Experimenting with vocal mash-ups
• Round singing to produce beautiful harmonies