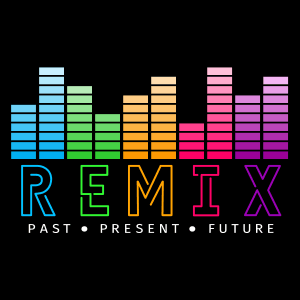 REMIX is proud to bring to Adelaide the following Key Presenters
Avenir Light is a clean and stylish font favored by designers. It's easy on the eyes and a great go to font for titles, paragraphs & more.
With 45 years teaching children from three years old to eighth grade in The San Francisco School and 45 countries where he has taught courses in Orff Schulwerk, Doug Goodkin has devoted his life to discovering what the Orff approach has to offer to people of all ages in all places. He is an author of nine books, director of the San Francisco International Orff Course and frequent guest teacher at The Orff Institut in Salzburg. Doug was recently awarded AOSA's Distinguished Service Award.
Michelle Rollins has loved being a specialist music and drama teacher for 37 years, including the last 24 years at Waverley College Junior School in Sydney. As well as classes, she directs a stomp group and conducts a 50-voice boys choir. She holds a B.Ed. (CSU) and a B.A. Hons. in Ethnomusicology (UNE). She also holds a L.Mus.A (AMEB) in singing. Michelle is the current National (ANCOS) Vice President and State (OSANSW) President of Orff-Schulwerk in Australia. She is often found working behind the scenes as conference convenor or workshop organiser and has also been a recipient of the Outstanding Professional Service Award (Professional Teachers Council of NSW) for her work with OSANSW. Michelle has presented sessions at the NSW state conference, for SingOrff (Singapore) and online for the 2020 IOSFS. She is also a regular presenter for Musica Viva. Michelle has a particular interest in using technology as an integrated, creative element of her Orff-Schulwerk practice. Michelle sings with the Leichhardt Espresso Chorus and works regularly as a piano accompanist with a special interest in the Lieder and Operatic repertoire.
Estêvão Marques is a performer, teacher and educator deeply rooted in Brazilian folk tradition, combining song, musical instruments, dance and stories in new and imaginative ways. A graduate of and teacher in the prestigious San Francisco International Orff Course, Estêvão has shared his knowledge of Brazilian children's games, music and his own playful pedagogy in courses in Brazil, Turkey, Colombia, Uruguay, Holland, Portugal, Hong Kong, Italy, Thailand, Finland, Norway, Taiwan, Spain and Argentina.