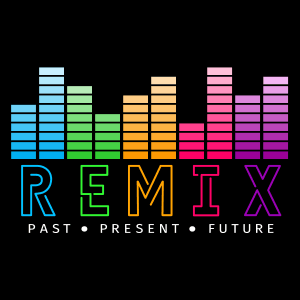 REMIX is proud to bring to Adelaide the following Highlight Presenters
Our Highlight Presenters are people who will be highlighting exceptional Orff-Schulwerk pedagogy by sharing their practice and ideas with you all. Each delegate will have the opportunity to work with all of our Highlight Presenters in Adelaide during the REMIX Conference.
Virginia Esparraga is a passionate Music Educator holding a Bachelor of Music Education from the Sydney Conservatorium of Music. In 2019 she completed the year- long postgraduate course, 'Advanced Studies in Music and Dance Education' at the Orff Institute, Salzburg, Austria where she has also attended multiple summer courses.
​
She is a NSW Orff-Schulwerk Association committee member and has presented at professional development workshops and conferences, including the Forum Resonances for the International Orff-Schulwerk Forum Salzburg in 2021, the ANCOS National Conference in 2020 and Orff Levels courses.
​
Virginia currently teaches K-6 Music at Cammeray Public School in Sydney and enjoys delivering lessons that inspire creativity and promote performance opportunities for students.
Kristie Fudge is an enthusiastic music educator who has been teaching for over 20 years, both as a primary school classroom teacher and a performing arts teacher. She is currently working as a field officer for the South Australian Department for Education Music Education Strategy. In this role, Kristie works to support and upskill generalist teachers to improve the delivery of quality music education, through 1:1 mentoring, running professional development workshops, and online webinars.
​
From 2011-2019, Kristie worked at Woodcroft Primary School, teaching performing arts to 700+ students each week, from Foundation to year 7. As a part of her program, Kristie also ran numerous choirs, dance groups, and percussion ensembles.
​
Kristie is on the board of the South Australian Public Primary Schools Music Festival and has been Musical Director of the Southern Metropolitan Music Festival since 2016. Kristie has completed Level 1, 2 and 3 in the Australian Orff-Schulwerk Levels courses, is a member of the Orff-Schulwerk Association of South Australia committee, and is a regular presenter at Orff workshops in South Australia.
​
Kristie also has experience in the Dalcroze method of music education.
In her spare time, Kristie enjoys singing with Adelaide's Soul Factor Gospel Choir.
Kirrabelle Lovell has been teaching specialist music in public and private schools around Adelaide for 16 years. She is currently the music teacher at Highbury Primary School where she teaches students from Reception to Year 7, conducts two concert bands, two choirs and recorder ensemble.
​
She has a Bachelor of Music Teaching (Studio/Primary) and in 2018-2019 she completed the Advanced Studies in Music and Dance Education: Special Course at the Orff Institute, Universität Mozarteum Salzburg.
​
She is a local presenter and committee member of the Orff-Schulwerk Association of South Australia and is the coordinator and a presenter for the national Level Courses in South Australia. She has completed a variety of professional development in Orff-Schulwerk in Australia including the four level courses.
​
In 2011 she attended the International Symposium and International Summer Course at the Orff Institute in Salzburg, Austria.
​
Kirrabelle has also completed courses and professional development in Kodàly music education. She has presented professional development sessions for Musica Viva in Schools and has taught a weekly musicianship class for the Young Adelaide Voices first concert choir and in 2016 assisted on their European tour.
In 2021 she started working with the National Music Teacher Mentoring Program and also taught the subject Expressive Arts: Music to primary education students at Flinders University.
​
She is passionate about music education and giving all students access to music education.
Passionate music educator, dedicated teacher, and avid audiobook listener, Kailee is a motivated music educator teaching in the eastern suburbs of Perth, Western Australia. Kailee currently teaches full-time at a public primary school in Lynwood and directs a classroom Music program, Pre-primary Music program, two choirs, instrumental program and school band.
​
As if the little students don't keep her busy enough, she has recently started teaching the big students at The University of Notre Dame's Fremantle campus. Kailee was first exposed to the Orff-Schulwerk approach during her university studies at the University of Western Australia, and has been hooked ever since. Kailee has completed her Orff Level 4 training, and was fortunate enough to travel on a scholarship through the Public Education Foundation to Salzburg, Austria to attend the Summer Course in 2019. It was an experience that she will remember as having felt like returning home to the mother ship!
​
Kailee has been involved with WAOSA since 2012 and has served various roles while on the committee, currently as Vice President and Levels Coordinator. The Orff approach helps Kailee strive for continuous improvement in her pedagogy and she is constantly amazed by how this approach allows her students to express themselves creatively in a way that is inspiring and energising.
When not teaching music Kailee enjoys singing with Consort Cantare, searching Perth for the best gluten free cinnamon scrolls and, building Lego with a G&T.