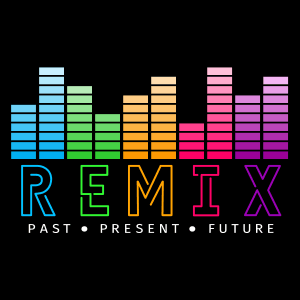 REMIX UPDATE #4
Hello REMIXers,
What a whirlwind of a month we have had!

I know we hinted that we'd be announcing our venue by the end of the month but due to several holdups (thanks COVID) it is taking us a little longer than expected. With final negotiations now on the table, and with the committee ready to dig their heels into the sand, we should be able to have things on track very soon!
Last month we mentioned that we are on the lookout for sponsors. Our sponsorship documents are almost ready to go out, so if you know anyone who may be happy to help we'd love to hear from you.
The Committee is continuing to move forward with the Grand Plan of running a face to face conference in 2022. However, we are also planning a contingency plan A, B, C, D, E, F and G just in case things don't turn out the way we all originally thought they would. We will keep you in the loop and will let you know the remix of REMIX if we need one.
Until then, we'll wave you goodbye.
REMIX Committee
P.S. Remember to follow us on social media by searching @AdelaideREMIX2022
P.P.S. OSASA is running an online workshop this coming weekend. Check it out at: https://www.osasa.net/new-events/2020/8/1/2020-term-3-workshop Registrations close Wednesday 26 August at 5:00pm (Adelaide Time)