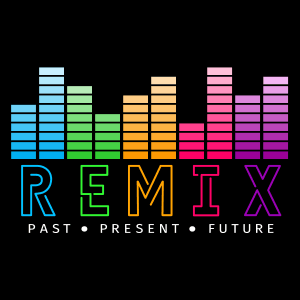 REMIX UPDATE #1
Hello REMIXers,
We hope that you and your families are all safe and well during these strange times.
We here at REMIX are still planning on putting together an amazing conference. We are looking at locking in a venue within the next few months and will let you know once everything has been finalised.
There are some exciting things being planned, including some more presenters. A second Key Presenter has been approached and we are currently in negotiations with them to see if they are available to join us in Adelaide 2022.
In the meantime, have a look at these clips of Doug Goodkin, our first Key Presenter. They may give you a small insight into what Doug might bring with him from San Francisco, as well as a few ideas to take into your classroom with your students.
Doug Goodkin Visits Mulgrave School
https://www.youtube.com/watch?v=cvbrDz2rcpk
​
​
​
​
​
​
​
​
​
San Juan Music Teachers Visit Doug Goodkin
https://www.youtube.com/watch?v=tcbxuHHbXAQ
​
​
​
​
​
​
​
​
TEDex Doug Goodkin - Learning through Music and Art
https://www.youtube.com/watch?v=zKZAfDcU6BQ
​
​
​
​
​
​
​
Please feel free to share this email with your friends and colleagues, and encourage them to join our mailing list by visiting our website at www.remix2022.com
Stay safe and we hope to see you all in Adelaide, January 2022!
REMIX Committee